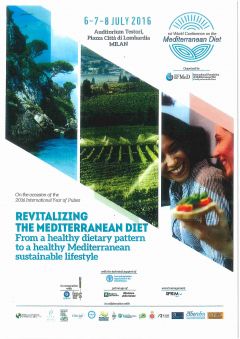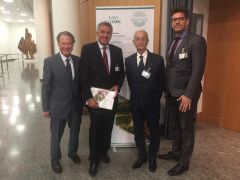 Elliot Berry, Lluis Serra Majem, Sandro Dernini, Emmanuel Pauze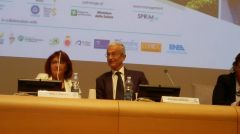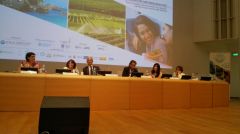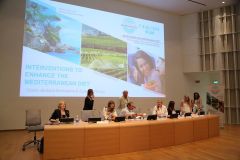 The notion of the Mediterranean diet has undergone a progressive evolution over the past 50 years – from that of a healthy diet to a cultural model and sustainable diet, a sustainable lifestyle model.
Despite the Mediterranean diet is well documented and acknowledged as a healthy diet is paradoxically becoming less followed in most Mediterranean countries. The erosion of the Mediterranean diet heritage is alarming as it has undesirable impacts not only on health, but also on socio-cultural, economic and environmental dimensions in the Mediterranean region. The perception of the Mediterranean diet solely as a "healthy" dietary pattern has until recently overshadowed other important socio-cultural, economic and environmental benefits linked to the Mediterranean diet, by linking food consumption with production and distribution.
The First World Conference on the Mediterranean Diet is made as a continuation of the historical joint effort made by scientists and friends, working together, with open minds and independence, to enhance the Mediterranean diet as a sustainable lifestyle for the today time. It will foster open interdisciplinary dialogues among all participants on how to revitalize the Mediterranean diet heritage. Contributions from diverse disciplines and different cultures will provide a broader understanding of the multiplex sustainable benefits of the Mediterranean diet, to be shared with all countries in the Mediterranean, by taking into consideration the context of the diversity of the Mediterranean food cultures and food systems.
It is time now, for the Mediterranean diet international community to reach a consensus on how to assess the adherence and the sustainability of the Mediterranean diet at the country level; and how to reconstruct, at least partly, a sustainable eating culture and life style more suited to the times and for all Mediterranean people.
This is the consensus challenge that in Milan the World Conference participants have face and achieve in order to truly contribute together towards the revitalization of the Mediterranean diet, as a contemporary life style, a well-being model which includes the principles of sustainability, food security and nutrition for all.